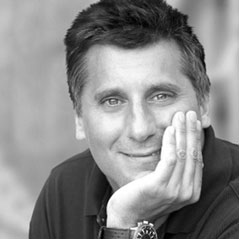 Dimitri Goulandris
Dimitri is the founder of The Cycladic Group - an investor in, and creator of, businesses. The group, created in 2002, has invested in over 40 businesses and founded five in the U.S., Europe, India, Africa and Latin America. Cycladic works closely with its investee partners to help them achieve their ambitious goals.
In 2008, Dimitri also founded Knightsbridge Schools International to build premier IB international schools in attractive emerging locations. Dimitri's interests also hold significant stakes in a number of small public companies and he sits on a number of public and private boards.
Previously Dimitri set up and ran the European operations of the private equity firm, Whitney & Company, and spent eight years at Morgan Stanley in its private equity group, structuring derivative products and executing mergers and acquisitions both in New York and in London. Dimitri has an MBA from the Harvard Business School and a Masters in Electrical and Information Sciences from Cambridge University.
© 2019, Aranca. All rights reserved.
United States | United Kingdom | China | India | Dubai | KSA